Thank you for playing "AVABEL LUPINUS."

"AVABEL LUPINUS." will celebrate its 3.5th anniversary on 2022/8/7 from the official service launch!
This is also thanks to the customers who are playing. Thank you very much.
To commemorate the 3.5th anniversary, we have prepared an event where you can get luxurious items such as login bonuses, limited quests, and free gachas!



JST:2022/07/28 15:30 ~ 2022/08/24 13:59


JST:2022/07/28 15:30 ~ 2022/08/10 13:59

Everyone preparing for the 3.5th Anniversary Festa is very busy.
For adventurers, collect ingredients for meals to be served at the festival, try out attractions, etc.
Various requests come in.

If you clear the request, you will receive "contribution points", and you can exchange those points for items.
It can be exchanged for a new item "Tropical Furniture".
It seems that the items that can be exchanged are also luxurious for the 3.5th anniversary.
Let's complete the request and collect contribution points!


1. Move from the "Event Transferrer" in Rivere to the LIPINUS Coast -Beach-!

2. On the event map, if you receive a quest, complete it as specified!

3. If you complete the quest, you will get "contribution points" according to the quest you achieved!

4. In the "Exchange of contribution Points" on the event map, it will Exchange the item.
In "Furniture replacement", you can exchange for new Tropical furniture!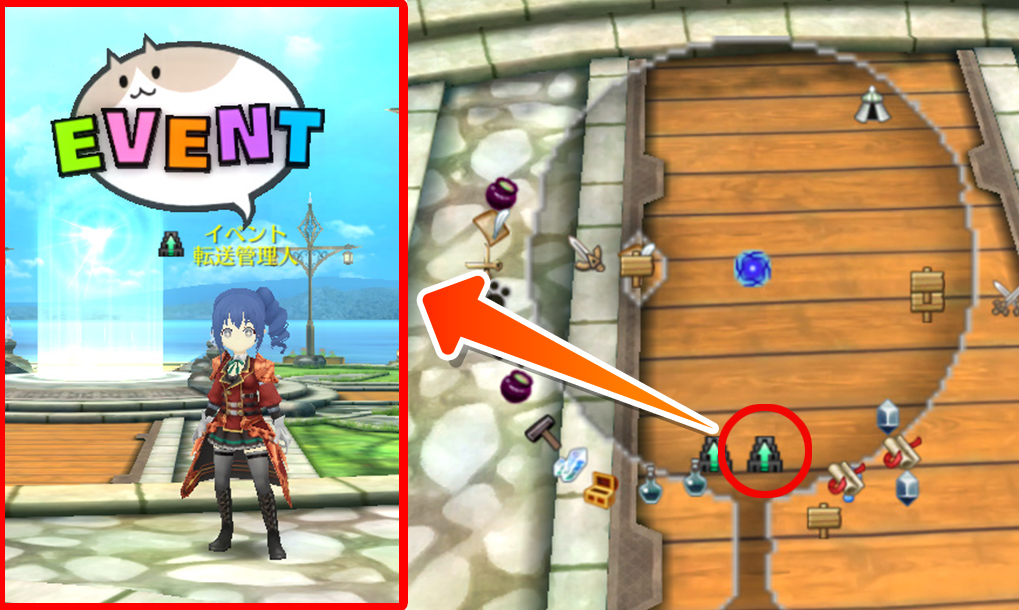 1,
We are carrying out a special campaign to commemorate the 3.5th anniversary.
In honor of the 3.5th anniversary, the experience value of monsters has been increased by 250%!
Normal EXP 100% + Campaign EXP 250% will increase 3.5 times!
The EXP of all monsters will increase, so you have a chance to raise your level at once!

2,
You can spin 10 consecutive gachas once every day for free!
If you turn it every day during the event, you can get up to 280
---
Thank you for your cooperation.