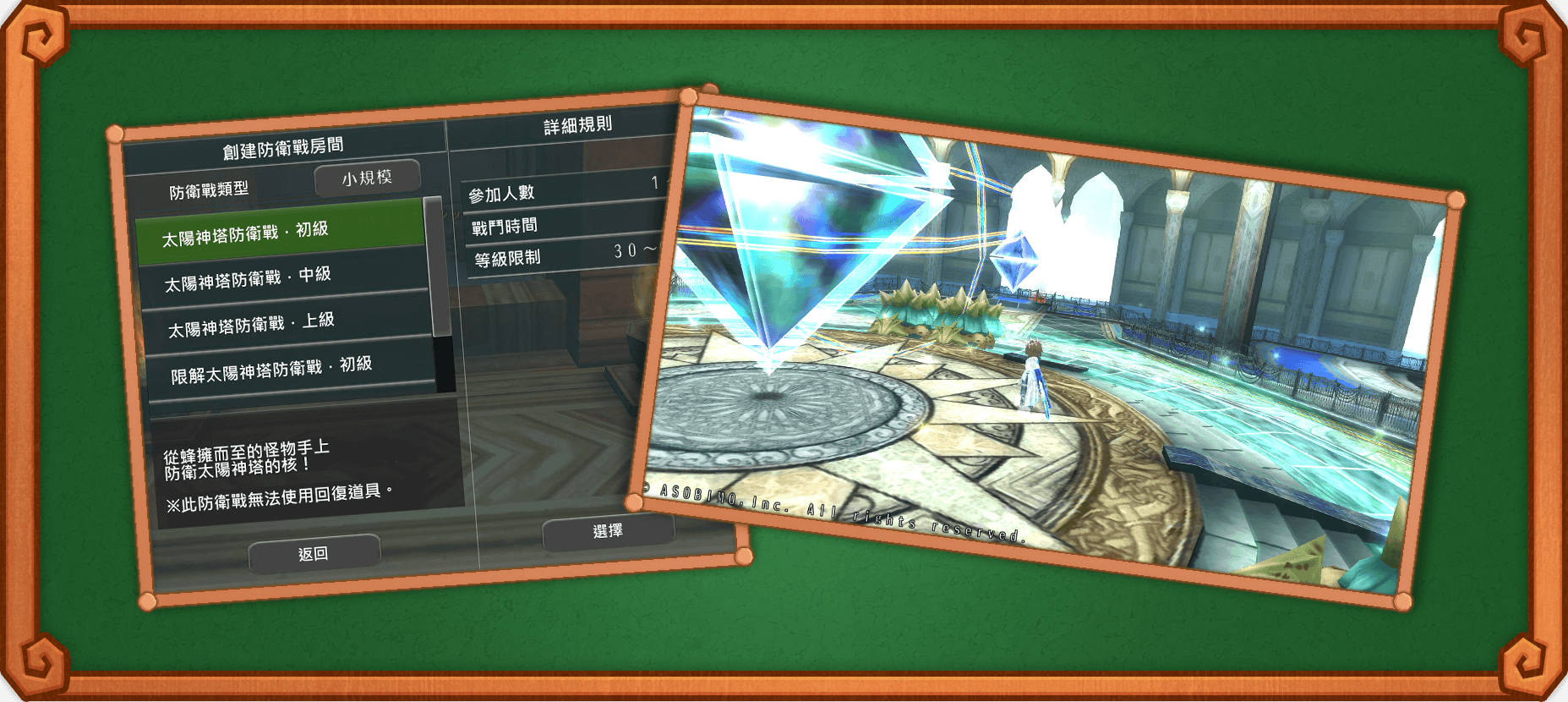 與其他玩家合作以達成勝利條件的特殊戰鬥。
根據戰鬥成績計算的分數,玩家可得到相應報酬。
參加則消耗1次防衛戰參加權。
防衛戰參加權為帳號內所有角色共通,除了每天AM4:00自動回復之外,還可使用道具「防衛參加權回復藥」回復。
根據防衛戰種類不同,可以參加的人數和入場限制等級將不同。
另外,某些防衛戰除了勝利條件之外還設定了追加任務,達成即可加分。
根據分數決定每週排名,如果進入高位排名,每週星期天AM0:00便能領取排名獎勵。
※例如開辦活動期間等,部分防衛戰不存在每週排名獎勵。
A special battle that you will have to cooperate with other players to achieve a win condition.

A score is recorded according to the result, and the rewards are given according to the results.

Consumes 1 Rights to Join to participate

Rights to Join are shared among all characters in the account and it will be resety at 4:00 AM everyday. It is also able to be recoverable by consuming a "DL Rights to Join Recovery".

available number of participants and level limit will differ from the types of Defense Line.
Also, there is an additional mission other than win condition and if players achieve this additional mission, it will be added to the earned score.

Weekly ranking will be recorded by the score and players placing high in the Weekly Ranking will be able to receive a reward at 0:00 AM every Sunday.

*There are case where there are no Weekly Ranking rewards for the Defense Line, such as where it is during an event.

*Basic score will raise according to the enemy Lv. Enemy Lv raise according to Character LV and number of Max Boost.